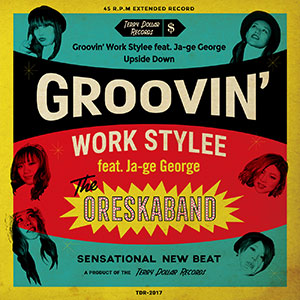 Downloading to a PC over a wired LAN connection is recommended.
The download will fail on a 3G or 4G connection. If you must download to a smartphone or tablet device, use a strong and stable wi-fi connection, and install a decompression application such as iZip or a storage-based application such as Dropbox in advance.

Thanks! Enjoy our music! and Keep on skanking!
PARTY ON GUYS!
1. Groovin' Work Stylee feat. Ja-ge George
2. Upside Down